<< Back to Classifieds Listing
Four On - Four Off Truck Driver
We are one of the 20 for-hire North American companies awarded "2018 Best Fleets to Drive For!" At Keller, we respect our drivers and know each and every one of them by name. We're a small, family-owned company based in Defiance, OH that takes pride in respect, safety, and having a " family-first" mentality. We designed this position for those who are looking to find the right balance between being home with the family and making Regional Driver pay.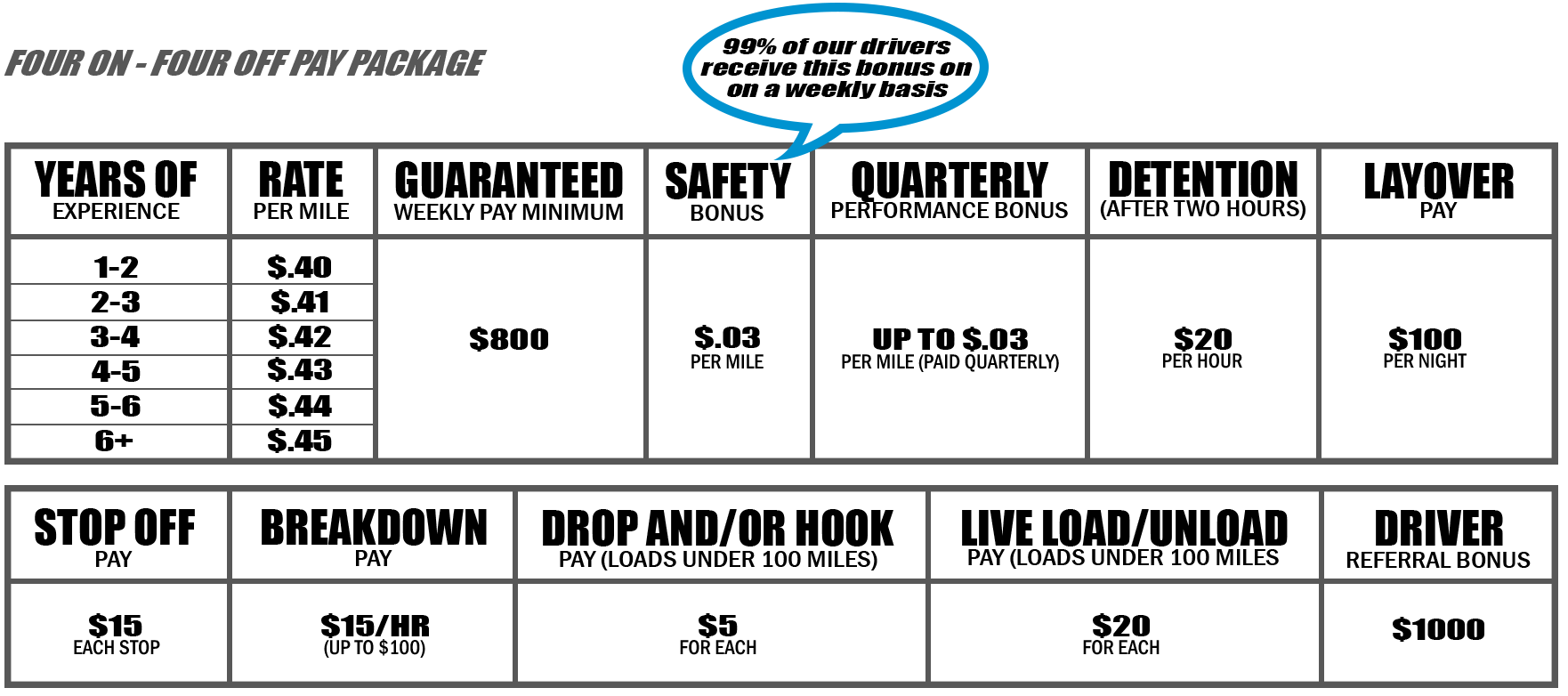 AS A FOUR ON – FOUR OFF DRIVER FOR KELLER YOU CAN ALSO EXPECT:
To be home on the fourth night, then home for four full days
1,900 – 2,300 miles per week
Expect to slip-seat trucks
Annual pay increases
9 times out of 10, you know your next dispatch before empty
Newer, well-maintained equipment
Exceptional maintenance team that will keep you moving
EZ-PASS, I-PASS, and Pre-Pass
3-day paid orientation
Paid vacation / 6 paid holidays
Full range of benefits starting after 30 days
PC Miler practical routing
Passenger policy
REQUIREMENTS:
Class A CDL or desire to attend a CDL School
No DUI/DWI or any other alcohol related convictions in the last 5 years
Must be able to pass a D.O.T. Physical, Hair Follicle Drug Screen, and Functional Capacity Test
Must be willing to travel to our HQ in Defiance, OH to start your 4 day run.