<< Back to Classifieds Listing
Orientation Coordinator (7400661)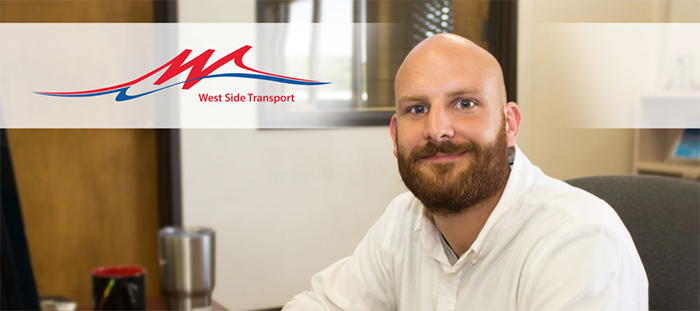 ---
Position Title:
Orientation Coordinator
Position Reports to:
Terminal Manager
Position Summary:
Under general supervision, presents company driver orientation sessions daily; communicates with new drivers the history and goals of West Side Transport, what the drivers should expect from the company, and what West Side expects from our drivers.
Essential Functions:
- Presents company driver orientation sessions daily; schedules department representative members in a most time efficient manner; covers all necessary information needed for new drivers to begin employment with West Side Transport including safety, payroll, maintenance, logs, benefits, fuel, satellite usage, etc.; reviews material in a timely manner in order to maintain scheduled sections; portrays the importance of each subject in order for drivers to understand the true meaning of each policy and procedure; and strives to maintain responsive and attentive drivers throughout the sessions. 
- Verifies that all application materials have been completed through the Safety department before drivers have left on first work assignments.
- Distributes necessary forms and information to each department as needed in order to set-up new drivers for first work assignments.
- Evaluates new drivers on driving abilities through road testing in conjunction with the Safety department; and demonstrates necessary driving procedures with company equipment in order to prepare new drivers for specific situations. Assesses classroom behavior and reports any concerns to the HR department and Director of Safety.
- Performs local load assignments as requested by the company.
- Performs other related duties as assigned.
Qualifications Requirements:Necessary Qualificiations
: Two years of driver training or public speaking experience desirable; over-the-road driving experience beneficial; post-high school education in the area of transportation or business desirable; PC experience required.
Physical Qualifications
: Ability to lift 20 lbs. at a constant pace required; ability to lift up to 50 lbs. as needed on load assignments; long periods of standing and speaking required.
---
The above statements reflect the general duties of the position and describe the principal functions and may be adjusted according to the business environment as seen fit by management.
---
Submit resume to
AmyJ@westsidetransport.com
.